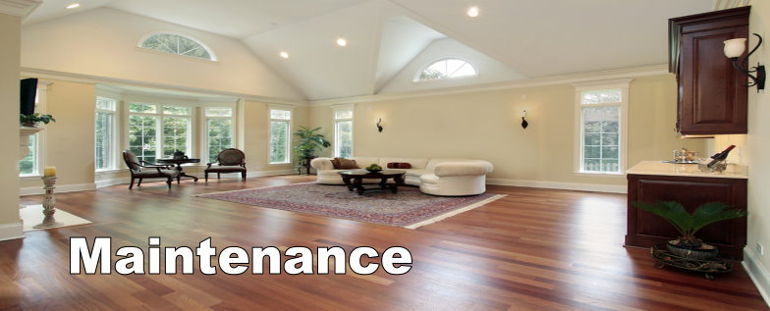 Here's some tips to keep your floors looking and functioning like new as long as possible:
Clean your floor regularly. Whether you have tile, hardwood, stone, or other surfaces, cleaning your floor is a must if you want to keep it in good shape.
Do not use sheet vinyl or tile floor care products on wood floors.
Lay down rugs at all the entrances into your home to help prevent grit, dirt and other debris being tracked onto your wood floors. This will prevent scratching.
Do not wet-mop a wood floor. Water can dull the finish and damage the wood.
Wipe up spills immediately with a slightly dampened towel.
Put fabric-faced glides under the legs of furniture to prevent scratching.
Avoid walking on your wood floors with high heels. A 130-pound woman walking in high heels has an impact of 2,000 pounds per square inch. An exposed heel nail can exert up to 8,000 pounds per square inch. This kind of impact can dent any floor surface.
When moving heavy furniture, do not slide it on wood flooring.
Use a humidifier throughout the winter months to keep wood movement and shrinkage to a minimum.
---